A Simple Symbol of Solidarity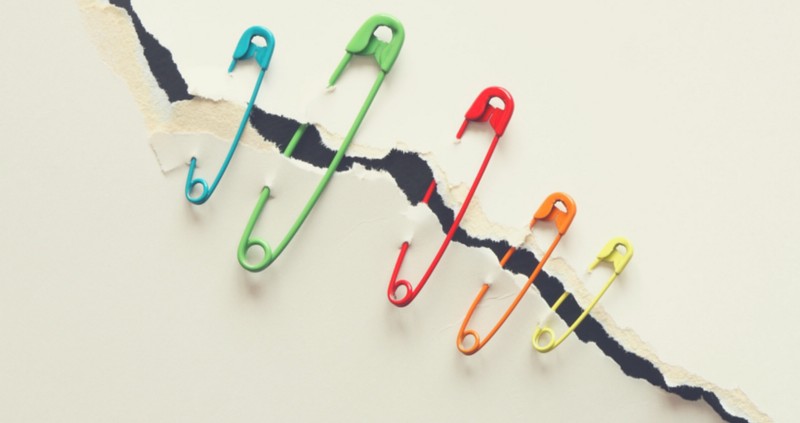 Since the election, times have been tough for Lesbian, Gay, Bisexual, Transgender and Queer citizens, for women, for people with physical disabilities, for immigrants, for people of color, our planet and in general for people interested in love, justice, and peace. If you are hurting, you're not alone. The election has led some folks to fear some people. Fear of imagined and even actual acts of violence – verbal, physical, emotional – from folks now emboldened by the election results. We are adopting an action that was started in England after Brexit when immigrants were attacked. Allies began wearing SAFETY PINS to let people know that they were SAFE people…to talk to, to sit next to, to be with. This is not the answer to everything that will come up in the future. But it will allow you to identify allies, friends and fellow believers in LOVE.
We reaffirm the power of LOVE itself. We will not just tolerate, but celebrate, our diversity. We will provide space for grieving, and for hope and for next steps. If you need a place in which your values can be reaffirmed, a SAFE place and a BRAVE place where you can begin to heal and think about your commitments going forward, join us at
Valley Unitarian Universalist Congregation,
6400 West Del Rio Street
Chandler, Arizona,
      every Sunday at 10:30 a.m.
There is a great LOVE holding us all-You are welcome here-See you Sunday.