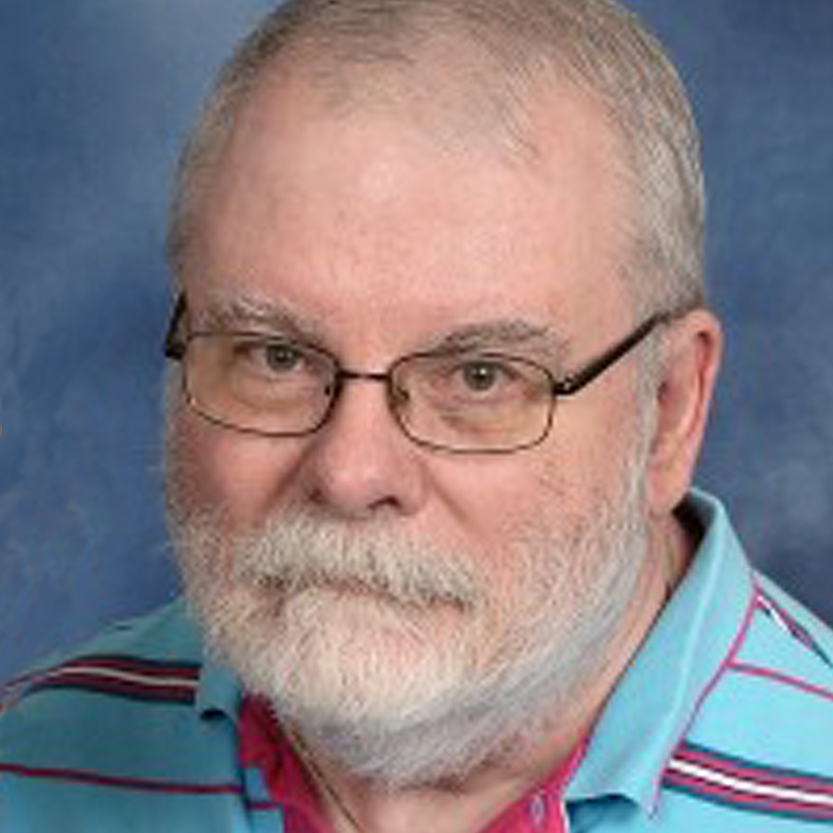 Bob Fabre grew up in Arizona, where his academic history included a B.A. in Education, and a J.D., both from Arizona State University. After graduation, he moved to Virginia in 1979 to begin his professional career as a legal editor.  He has been a Unitarian Universalist for some 36 years, being a member of UU churches in Charlottesville, Virginia and later, in 2001, Akron, Ohio and now here at VUU.  During his time in Virginia, he was a member of the Board of Trustees and President of the Congregation, as well as (at one time or another) chair of most of the committees in the church (e.g., Social Action, Church Bulletin, Nominating Committee, etc.).  While in Ohio, he was a long-time worship associate, and chair of the local UU Christian Fellowship.
Bob retired and moved back to Arizona in 2013, and joined VUU in 2014 where his mother, Nell Fabre, was a long-time member of the church.  Since returning, he initially concentrated on being a worship associate, but more recently has been a member of the board. He would like to continue in church governance, where he believes his extensive experience and expertise will be a valuable asset to our congregation.  His background in two previous UU churches has included long-range planning, as well as three instances involving changes in ministerial leadership, all of which provides him with the relevant makeup to tackle what is now happening with VUU.  He is interested in church growth in all of its aspects (i.e., membership, financial, and spiritual/worship/religious education opportunity).
Bob lives in Mesa with his wife Karen (a retired teacher) and their two cats.  His daughter Elaina, graduated from the University of Arizona in 2016 and now lives and works in Tucson.