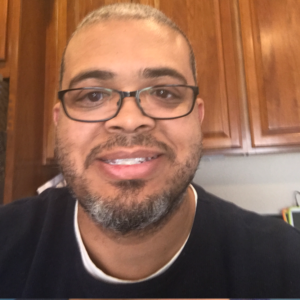 I grew up in Ohio with my grandparents and after graduating high school went to live on the eastern seaboard for college and medical school. In New York City I met my wife, Katie, who grew up in rural Idaho and instilled in me a love for the West. After medical school we lived in Utah and then Wisconsin, before we got sick of shoveling snow and moved to Arizona. We love it here!
Shortly after moving to Arizona my family began attending Unitarian Universalist services and then, last year, became members.  We enjoy the community and fellowship of VUU. We have not only found our "home" here in Arizona, we have also found our spiritual home as well.
Within the VUU community I volunteer teach with some of my fellow congregants in the Religious Education Program. Outside of VUU I am a physician in a private practice, though I'd say my primary jobs are being a husband and father to our 4 children.