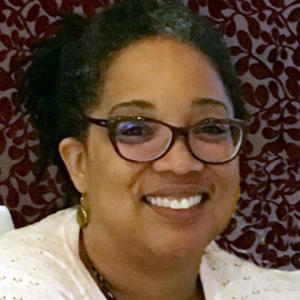 I have lived and traveled extensively in Central and South America because of my father's diplomatic career. I speak Spanish fluently plus some Portuguese. When I moved to Arizona in 2012, I visited VUU for the first time and four years later, in 2016, I finally joined.
​
T​ravel​ing​ and my journey to Unitarian Universalism have a lot in common. ​With both, I am able to enjoy the genuine ​connection​s built ​with people​, practice the acceptance of others and grow as I develop ​all parts of myself​​.
I am a fiber enthusiast; I knit, crochet, weave and spin my own yarn from natural fibers. I would say I am very crafty! I live with my family, a dog named Twix and a cat named Topaz.
My B.A. degree in Economics from the University of Illinois at Urbana-Champaign lead to a job working for the U.S. Census Bureau. In 1997, now holding a Master's degree in Speech-Language Pathology from the University of Maryland at College Park, I first found work as a Clinical Faculty member at Purdue University and later at the University of Maryland at College Park. In the summer of 2012, I joined the faculty at ASU where you can find me in the Speech and Hearing Sciences department working as a Clinical Associate Professor.