2018 – 2019 Chalice Circles 
VUU's small group ministry program, Chalice Circles, will begin late September 2018 and will run until the end of April 2019.  These twice monthly gatherings of 6 to 8 people feature deep listening and allow for quiet reflection on vital issues of faith and life. Sessions are guided by trained facilitators, last 90 minutes, and are most often held in members' homes. Once a month, the Chalice Circle topic will coordinate with the monthly Touchstone Theme used throughout VUU. Service projects for our congregation and for the larger community are also components of Chalice Circles. Meaningful connection with others and grounding in our shared values result from the deep listening and thoughtful sharing. Please consider participating in this dynamic program.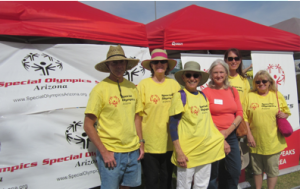 What is a Chalice Circle? A Chalice Circle is a group of six to eight people who meet for spiritual reflection and to practice deep listening.
What are Chalice Circle sessions like? Meetings include a chalice lighting, a check-in, an opening reading, deep sharing and deep listening around the reading, a closing reading and a check-out.
How long does each meeting last? About 90 minutes. Sometimes less, but never more.
Where do we meet? Each group will decide its own meeting spot. Ideally the meetings would be hosted in group members' homes, rotating through the homes of members who are willing to host.
How often will my Chalice Circle meet? Twice per month.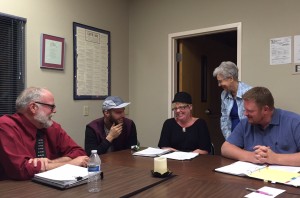 Do I need to be there every time? Yes. Barring emergency, you are asked to make Chalice Circles a priority in your schedule. This makes the experience more enriching both for you and the other members of your circle.
Is there food? Snacks are discouraged. We do have water available at all meetings. If your medical condition requires eating during a meeting you are, of course, encouraged to do so.
Did I hear something about a service project? Yes! Each group is asked to put together two service projects, one to benefit the congregation and one to benefit the wider community.
Is there an end date for Chalice Circles?Chalice Circles run through the end of April. Each group concludes with an ending session. In the fall, you will be invited to sign up for a new cycle of Chalice Circles.
Who facilitates Chalice Circles?  Chalice Circles are facilitated by people involved with VUU.  All facilitators receive training on guiding the deep listening circles and their role with small group ministry within VUU.  Facilitators also participate in a monthly Facilitator Circle.  If you are interested in becoming a facilitator, please email chalicecircles@vuu.org to request an application.
How can I find out more? To sign-up here: Chalice Circle Sign-Up! or for more information e-mail chalicecircles@vuu.org.  If you prefer, you may also call Molly McNamara at 515-450-0843.