Coming of Age 2019
Orientation and registration – January 2019
A tradition at Valley UU, Coming of Age uses principles of Unitarian Universalism to highlight the transition from childhood to the teenage years and emerging adulthood. The program takes advantage of the diversity of Unitarian Universalist ideas and principles to give a foundation for a lifelong search for truth and meaning, a commitment to service, justice, peace and environmental stewardship.The program is offered to High School aged youth.
Our Future Fundraisers:
 *
Annual Easter morning Pancake breakfast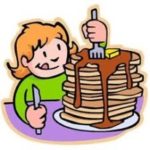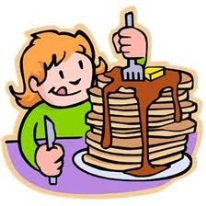 Sunday, April 21st, breakfast served 8 am – 9:45 am
Tickets: Advance purchase, online and Sunday mornings
*
T-shirts

: choose the

style

,

size

and

color

!
*
Annual Italian Dinner

–

Date TBD

Early seating: 5:30 pm      Late seating: 7: 00 pm

Vegetarian meal: Salad, bread, vegetable lasagna, dessert, coffee/water/lemonade

Omnivore meal: Salad, bread, meat lasagna (pork and beef), dessert, coffee/water/lemonade

Child's meal: Salad, bread, spaghetti, dessert, water/lemonade

Tickets available online and Sundays at the sanctuary
*
Dance-A-Thon

–  Date TBD

12 noon – 12 midnight  AND  open Dance 7 pm – 11 pm

The CoA youth are going to dance for 12 HOURS!! Friends, family, and VUU congregants are invited to come dance with us 7 pm – 11 pm. Admission free to anyone who has sponsored a youth OR you can purchase a ticket at the door.

Sponsor a dancer: Each youth will have a sponsor form if you want to pledge by the hour (ie. $1 for every hour they dance) or place a flat pledge. Flat pledges can also be done using our online Pledge Form
from Coming of Age 2017
We have 11 wonderful youth in our 2017 CoA program. On Saturday, Feb 25 youth, mentors, and facilitators – 19 in all, traveled to Tucson for a day of team building, bonding, and pushing ourselves on the high ropes challenge course.