Our Whole Lives, Human Sexuality class offered January 2020
Parent + Child Orientation 
January 12, 12:30 – 3:45 pm, room 2
Complimentary childcare for siblings available during orientation, with advance notice – contact Marci faithform@vuu.org
Program Overview
This class will be known as "Barn Owls"
This program is designed for children in kindergarten and 1st grade (5 – 6 years old). Older children will not be permitted to register. (Families with older children should contact Marci for reference material to access for home discussions.)
Eight (8) 1 hr sessions, Sunday mornings 9 – 10 am. Full attendance by parent and child is expected.
Snack provided after each session
Each class includes a "homelink" (homework) assignment
Full calendar, with topics & "homelink" assignments here
Class is open to non-members.
Childcare available for a fee, if needed
Pre-register: at the Faith Formation sign in table or contact Marci at faithform@vuu.org
At Valley Unitarian Universalist congregation, we are proud to offer all seven classes in the series on a rotational basis.  However, we are only able to offer the class once for each age group.
Kindergarten / gr.1  Parents participate in class with their children.
Gr. 5-6 with an optional companion Parents' Group.
Gr. 8-9 with an optional companion Parents' Group.
Gr. 10-11
Young Adults (ages 18-35)
Adults
Older Adults (50 yrs +)
All children/youth classes are assigned an "OWL name", refer to this chart to find the next program for your child/youth.
About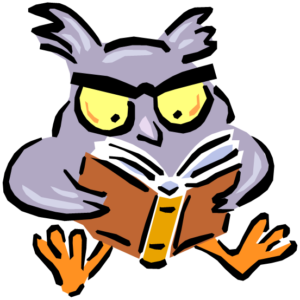 Our Whole Lives (OWL) is a series of sexuality education classes that were developed by the Unitarian Universalist Association and the United Church of Christ that models and teaches caring, compassion, respect and justice.  In an inclusive and developmentally appropriate manner, the Our Whole Lives program addresses sensitive topics and supports open communication within families.  It is a comprehensive curriculum, where every question is welcome.  The program recognizes and respects the diversity of our participants.
Teachers from 2016 5th & 6th grade classes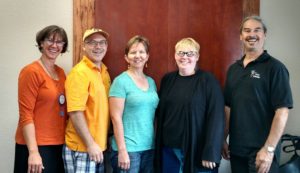 Teachers – All instructors have passed background checks and are certified by the UUA. Certification categories: child classes – K/gr1 and gr. 5-6; Youth classes- gr. 8-9 and 10-11, adult classes – young adult, adult, and older adult.
Lorraine Doman-Sheydayi  VUU OWL Coordinator, Child and Youth
Chris Sar  Child and Youth
Janet Nash  Child and Youth
Molly McNamara  Child, Youth and Adult, and Youth Teacher-Trainer
Ken St. John:Child and Youth
Karen Hindhede  Child and Youth
Sherrill Prideaux

 

Youth
Claudette Wassil  Child and Youth
Joel Sannes  Child and Youth
Carl Anderson  Child and Youth
Peter Schweitzer  Youth and Adult
For more information contact Marci Beaudoin, Director of Faith Formation ministry, Faithform@vuu.org, 480-899-4249