In the Meantime,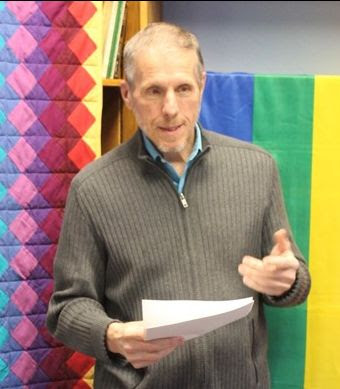 It has been a while since I spoke about the interim process and why it matters. While it is obvious to me, it may not be to others, and as politicians and marketers know, one has to repeat things many times for some to realize you have said something even once. Therefore, let me say again that the purpose of the interim period is to make room for the future.
There are lots of ways to do that, and which ones succeed will depend on the unpredictable chemistry of congregation, clergy, and context. The interim minister who is perfect for one community may be a bust for another. I am supremely fortunate to be where my gifts and dispositions are useful.
But there are some tried and true tasks that we interim clergy are taught to do. One is to form a Transition Team, a group of members who work with and advise the interim clergyperson. You have seen their work in the History Project we shared in January. Another task is that history project. A third is to interview the many individuals and communities within a congregation, sometimes using something called Appreciative Inquiry. While simple in concept, its effectiveness relies on a skilled and thorough process. This is the action I believe would suit VUU best and is what the Transition Team and I are learning about now.
When done well, this naturally ties in with reviewing and renewing your sense of vision and ministry. And that, in turn, helps the search committee as it begins to shape a sense of what sort of new clergyperson you need for your next chapter.
That's how it is supposed to work. You can be sure there will be hiccoughs and stumbles along the way. The pandemic and the fact that we are both new to transitional ministry guarantees mistakes. But these can be illuminating as well, sometimes more than a smooth transition. What I am saying is that the success of an interim ministry is more about what is learned than what is done. Everything we do has something to teach, whether it is what I intend or not. Trusting that is literally what faith means – trust. So in the end, this time is a moment to practice faith in a new way, trusting without knowing. If you can do that in this short time we have together, how much more will you be able to have faith when the horizon is not a year or two, but a decade? – FW –