Pre-pandemic, our Adult Choir with over 40 members rehearse on Wednesday evenings in the sanctuary from 7 to 8:30 pm. They sing for church services about twice a month, in addition to some special events. They sing mostly 4-part music in a variety of styles, including classical, gospel, world music, folk, jazz, country, alternative, rock and pop. No auditions are necessary, but a love of singing is a must!
Currently, as we continue to navigate the pandemic and strive to accommodate for a diversity of needs and comfort levels, our Adult Choir offers several opportunities to get involved.
VUU Video Choir
For those who do not feel comfortable meeting in-person yet and/or enjoy the video choir experience, our VUU Video Choir meets two Wednesdays a month on zoom from 7-8 pm. Led by Katie, they sing online and create choral videos sung in a variety of styles. Each video project is a song recorded separately by individual singers and instrumentalists that is then edited and combined into one video.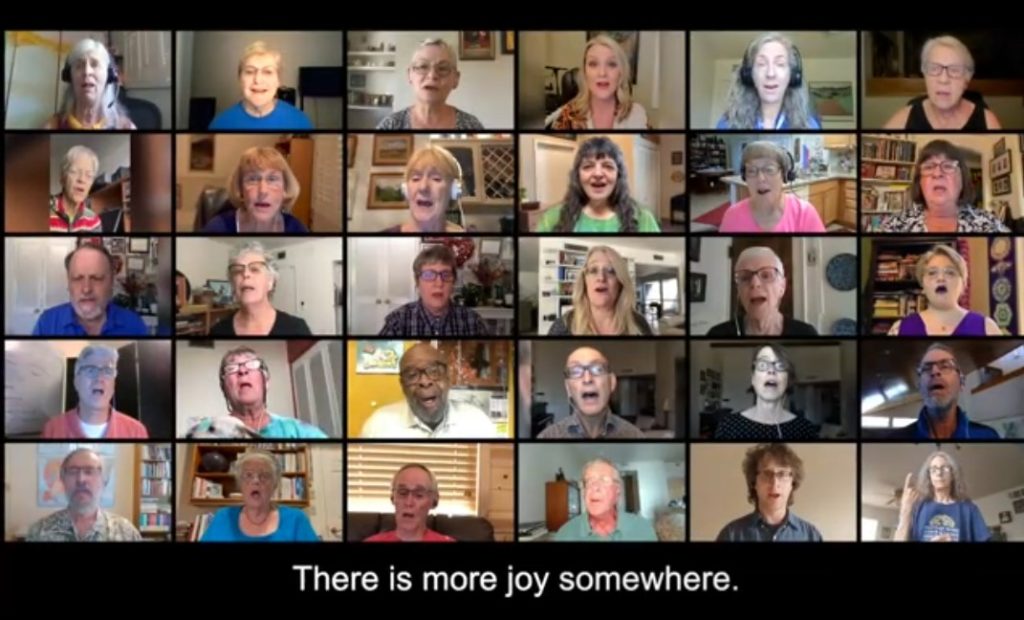 AZ UU Video Choir
Our VUU Video Choir has partnered with the AZ UU Video Choir led by our own Katie Seiferth and Benjie Messer from the UU Congregation of Phoenix. This video choir which is open to all UUs in Arizona met on zoom and produced a music video about once a month in the spring. Here is our video of the classic "Hallelujah Chorus:"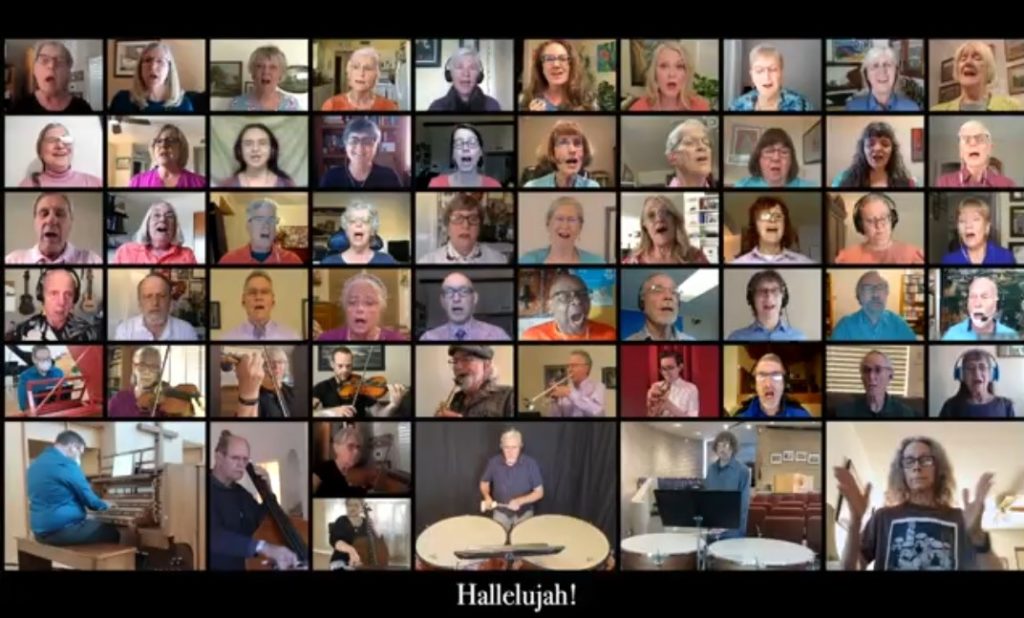 In-Home, In-person Mini Choirs
For those who are comfortable singing in person in a vaccinated group, our Mini Choirs divided into groups of no more than 15 singers rehearse on various days and times in members' homes. They sing together, learn music, create videos and soon will be performing for our Sunday services.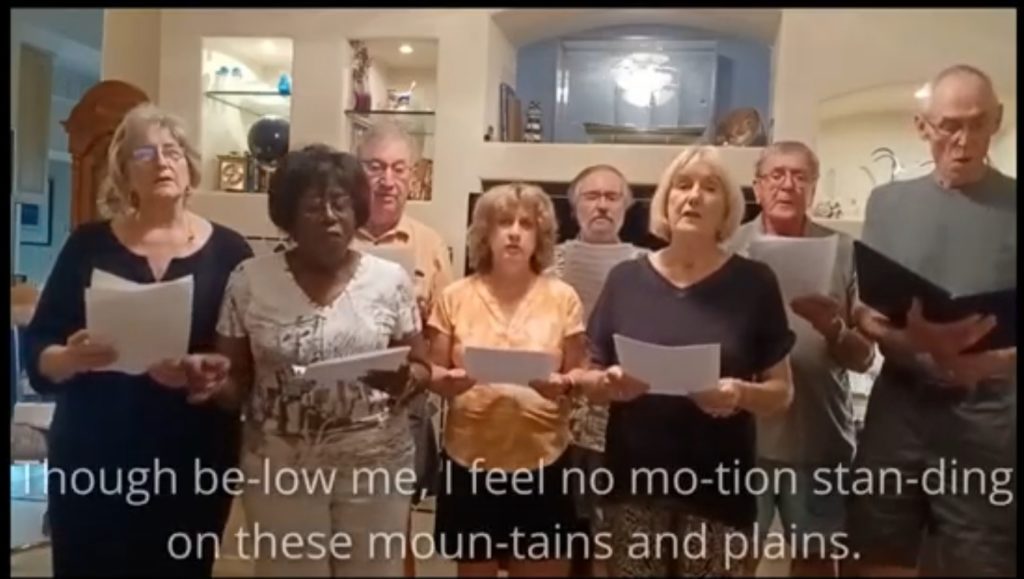 Zoom Sing-Alongs and Open Mics
Everyone is invited to join the fun in one of our Zoom Sing-alongs and Open Mics.
Whether the theme is "Beatles Night" or a devotional to help us metabolize and process the layers of change and uncertainty in our world, choir members and congregants are invited to join Katie singing at her piano on zoom for a fun or healing night. Participants are also encouraged to contribute a song, poem, art piece, story, or anything else their heart desires that relates to the theme. These occur monthly on Wednesdays from 7-8 PM and are a great way to get to know us while having fun!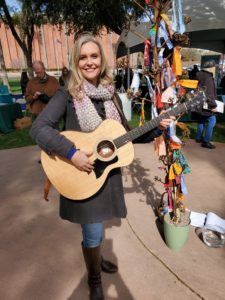 When will the entire choir sing together in-person? Katie plans to lead an outside singing experience that can be done safely once the weather allows. More information is coming soon.
We all have unique needs and it's important we acknowledge it is a work in progress to return singing in-person together. Let's honor that coming back together requires a lot of patience and grace as we navigate more transitions. If you would like to get involved with one of our musical offerings or choirs, please contact Katie at MusicDirector@VUU.org.
Singing is deeply healing and rewarding, especially when done together in one way or another.  Happy Singing!