Feeling frustrated and powerless these days?
Well, we're not giving up and neither should you!
Please join the Leadership Development Committee for an inspiring seminar entitled
From Vision to Reality
Do you feel that Valley Unitarian Universalist Congregation offers you the best opportunity to feel safe and to make a difference in these troubled times? If the answer to either or both of these questions is "yes," you will not want to miss this special seminar being presented by the VUU Leadership Development Committee. Here are the details: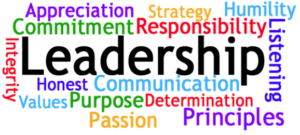 Date: Saturday, January 14
Time: 8:30 AM to 12:30 PM
Location: RE Classrooms 1&2
Program:
Hearty Continental Breakfast 8:30-9:00 AM
Keynote  Speech: Reverend Dr. Andy Burnette 9:00-9:30 AM
Breakout sessions tracks 9:40 – 11:00 AM (Choose one)
1. Finding your Ministry – Passion to Purpose
Explore ways to get involved with VUU that are meaningful and exciting to you.
2. VUU 101
Gain a better understanding the structure of the congregation so you will be effective in your work or just to satisfy your curiosity.
Discussion, sharing of experiences. feedback and evaluation to wrap up the seminar 11:15-12:15
Please mark your calendars! Watch for sign-up sheets at the back of the sanctuary on Sundays beginning Dec 11th or send an email with your contact information and the track of your choice to LeadershipDevelopment@vuu.org.
We're looking forward to hearing from you!
Resources:
Social Action Initiative Application