The VUU Board of Trustees is made up of seven members from the congregation. Each are elected for a two year term, with a maximum of six consecutive years.
Using a policy based governance model, the Board sets the overall vision for VUU, provides leadership in ensuring that VUU fulfills its mission, acting as responsible stewards of our resources. The Board facilitates progress toward our vision and mission through constant communication with our staff, committees, and the congregation.
Board of Trustees Members
2022 – 2023
---
Mary Wolf-Francis, President
Mary Wolf-Francis has 25 years professional experience building public private partnerships in the education, workforce and economic development arena at the local, state and national levels. With a Master's Degree in Educational Leadership from Northern Arizona University and a Master's Degree in Organizational Management from the University of Phoenix she seamlessly leads private and public sector entities toward common goals such as the creation of a YOB (Your Own Business) Fair™ and the Arizona Energy Consortium.

As a Business Liaison for the City of Phoenix she kept her finger on the pulse of emerging industries delivering industry intelligence to job seekers, tracking our local talent pool, identifying key training opportunities and working with hiring companies as our state emerged from the recession. In October of 2011 Mary transitioned to Community Liaison for DIRTT Environmental Solutions and then worked in Economic Development for the City of Maricopa.
She first started working in fundraising as the Director of Philanthropy for Goodwill of Central and Northern Arizona but now enjoys the position of Development Director at ICM Food and Clothing Bank. The Phoenix Business Journal named Ms. Wolf-Francis one of the top 25 women business leaders in January of 2012.
---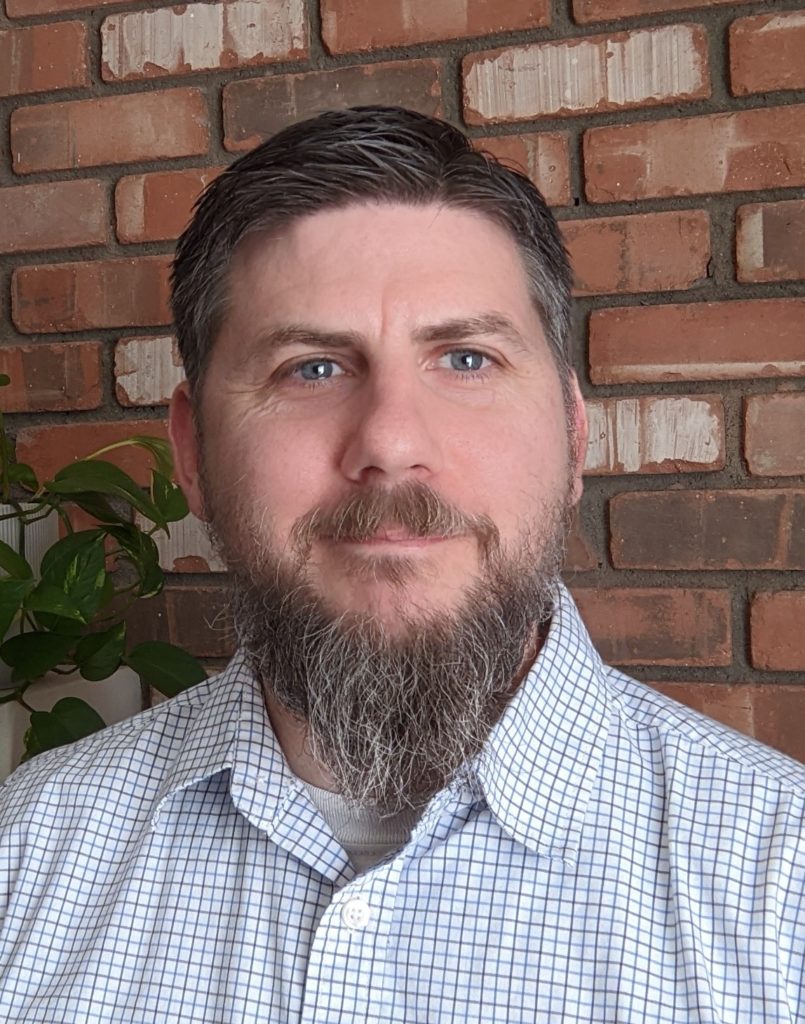 Mark Foote, Vice President
Coming Soon…
---
Tom Briggs, Secretary
I joined VUU, together with my wife Margareta, in 2007. My major activities since joining include membership in the original Green Sanctuary Team, during the period when we successfully applied to the UUA for official Green Sanctuary status, as well as establishing the VUU Garden and our Sustainability program. From 2016 until 2020 I was a member (and eventually Chairperson) of the VUU Leadership Development Committee when we worked hard to provide exciting and interesting leadership training and development opportunities for everyone in the VUU Community.

For the past year, like many of you, I have been focused on keeping my family and the community safe from Covid 19. I have really appreciated the Zoom services which have allowed me to stay connected with VUU and support the effort to continue and expand our on-line presence in the future. I also look forward to developing and implementing plans to resume in-person services at VUU, which are so important in maintaining our strong sense of community As a member of the VUU Board of Trustees I want to do my part to ensure that we are able to continue support of our Ministries, upgrade and improve our facilities, as needed, and continue to build up our membership as we move into the post-Covid future. Thank you for allowing me to serve VUU in this capacity.
---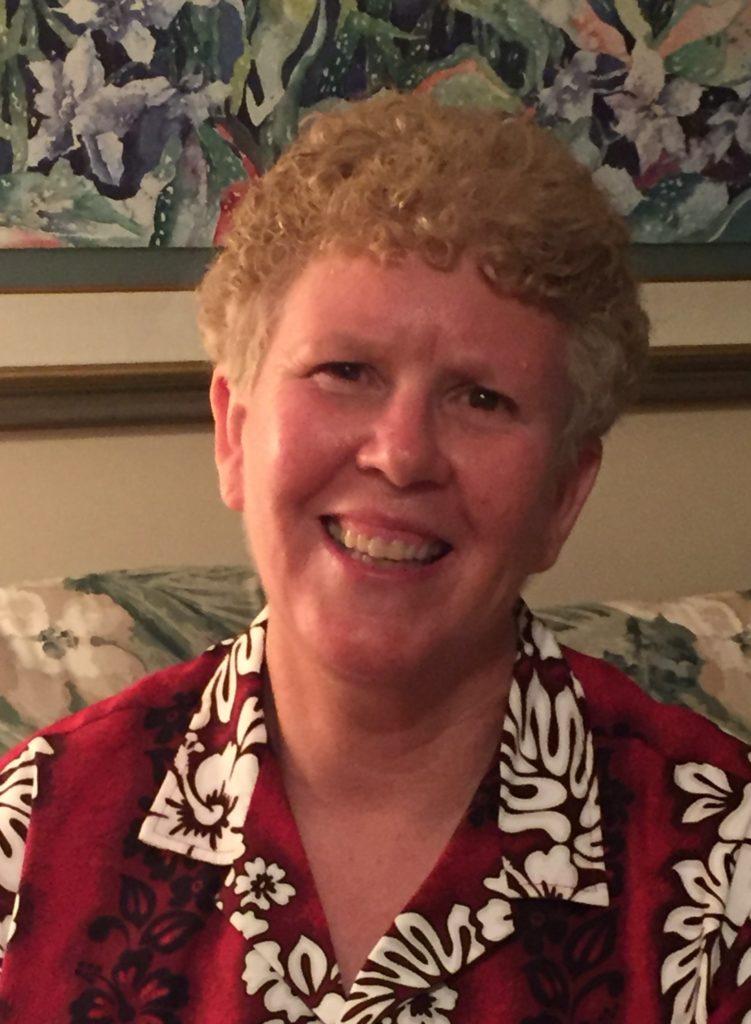 Pam Swan, Board Member
I am originally from the California Bay Area. I received my BA from UC Santa Barbara (loved that ocean) and then was a school teacher in a small town near Yosemite (loved those mountains). I also played semipro fast pitch softball for a few years in the Central Valley of California.
When my life changed and I realized that I needed more education, I meandered a while in Asheville, NC and then I eventually completed my MS degree from University of North Carolina, Greensboro. I then realized I liked research so I went on to pursue my PhD in Exercise Physiology at the University of Tennessee. My first university position was a Lecturer at the University of Colorado at Boulder. I am currently an Associate Professor and in my 26th year as a faculty member in the College of Health Solutions at ASU. My research focus has been to study the physiological effects of exercise and diet on obesity and chronic lifestyle diseases. Over the years I was our program's PhD Director, the Chair of the Exercise and Wellness Department and was the Associate Director of the School of Nutrition and Health Promotion.


We started coming to VUU in 2010 when it changed from being a 'church' to a 'congregation'.  This was just the type of place we had been looking for… welcoming to all along a wide spiritual path. We were originally drawn to the Dali Lama Group where we read and practiced various Buddhist teachings. I was a member of the Green Sanctuary group and took over leadership of The Adopt a Road highway clean up in 2012.  I only live about a mile from "our road" so it was a great opportunity for me to be outside getting some exercise and sun while helping our little piece of the environment. I have served on the VUU auction committee for nine years including when it morphed into the very successful FUUND Together event. One of my responsibilities has continued to be the table set up each year. It is so rewarding to see how many people participate in our FUUNd events.
I am honored to be a VUU Board member. I look forward to helping VUU transition through this Covid crisis, "breaking in" an interim and new Minister and helping with the new visioning process for our Congregation. My wife Ann and I both find VUU to be important in our lives and we are pleased to give back to the community as much as we are able.
---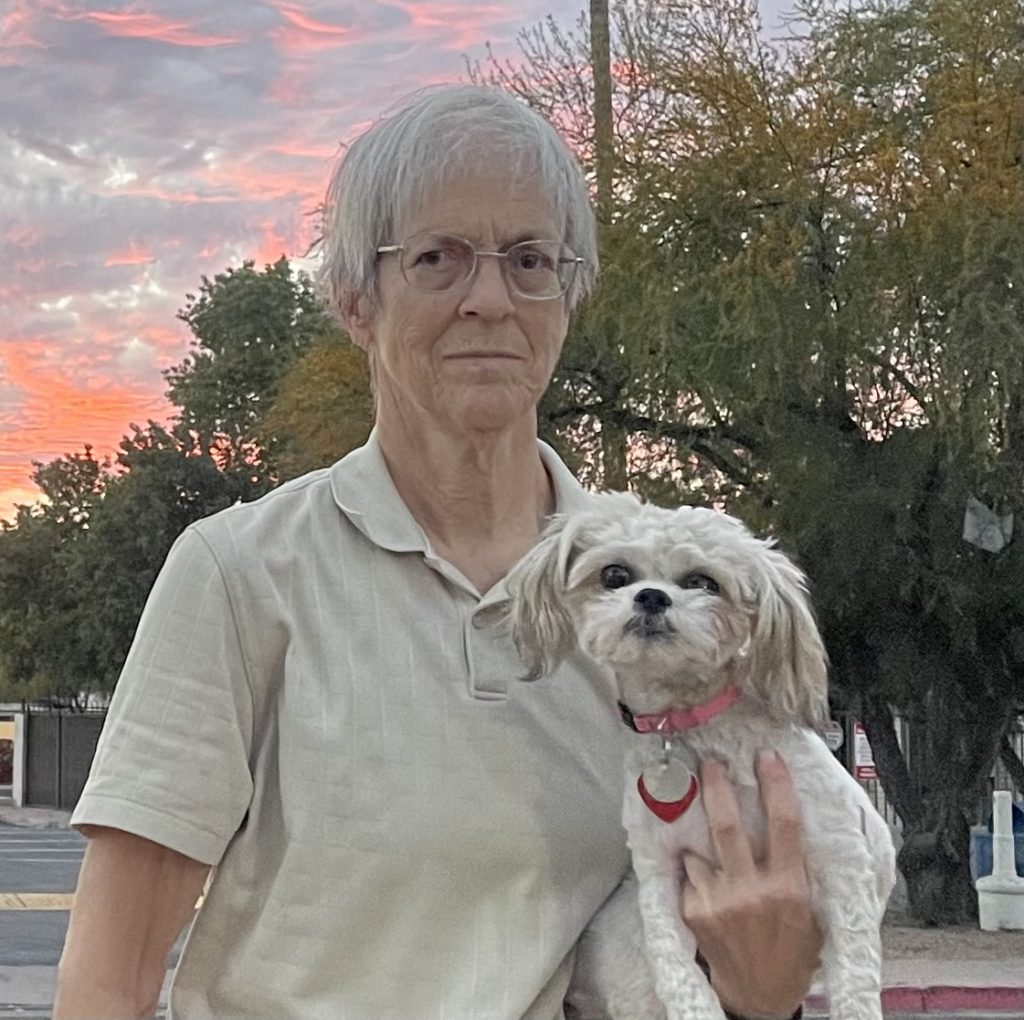 Nancy Egly, Board Member
I have been a transplanted Iowan in AZ since 1995. I have been thankful for my PhD and regretful of it, at least at times in AZ where my area of interests Education, Adult Ed/Training and Development seem under-appreciated. I found my niches in organizational development (of churches as some attempted to make themselves more relevant in the late 20th century), computers, and research.
After a career that also encompassed experience in the YWCA, academic institutional research at a community college, professional educational accreditation and thirteen years at Godaddy.com, I do some computer teaching/consulting and serve on an HOA board where I have spent four or more years as president or vice president. (All I can say about that is it is much easier to do that in retirement than it was while working full time.)

I served on the board once before and am honored to serve again on the VUU Board of Trustees and on the Capital Planning Committee during this amazing time of organizational transition for our Valley Unitarian Universalist Congregation and the community we have created.
---
Dan Sapakie, Board Member
I first walked into a UU church in Farmington, Michigan in 1997 as my wife and I looked for a place of worship that would hold an interfaith marriage between one person raised Catholic and another raised Jewish. Prior to this I had little knowledge of what Unitarian Universalism was. Two years later, after being married in that UU church in 1998, my wife and I were attending services at the old facility on Warner Road and after a long flirtation with joining would become full members in 2004. We fondly remember the "Pennies for St. Bennies" campaign to purchase the facility we now so enjoy at VUU. Both of our children underwent their naming ceremonies in this building and it has been a part of our lives for the better part of the last two decades. My wife and I have both in active in the RE program; she working with the elementary age children and I filling in with high school group monthly when we were still face to face. We have also helped with ICAN and the Feed My Starving Children program. As a board member, I look forward to giving voice to those with children currently in the RE program as well as learning to use my experience as a public school teacher to further our mission to our community and families. I am excited to assist our transition into new facilities and new ministry and greatly appreciate the opportunity to serve the congregation in my capacity as board member.
---