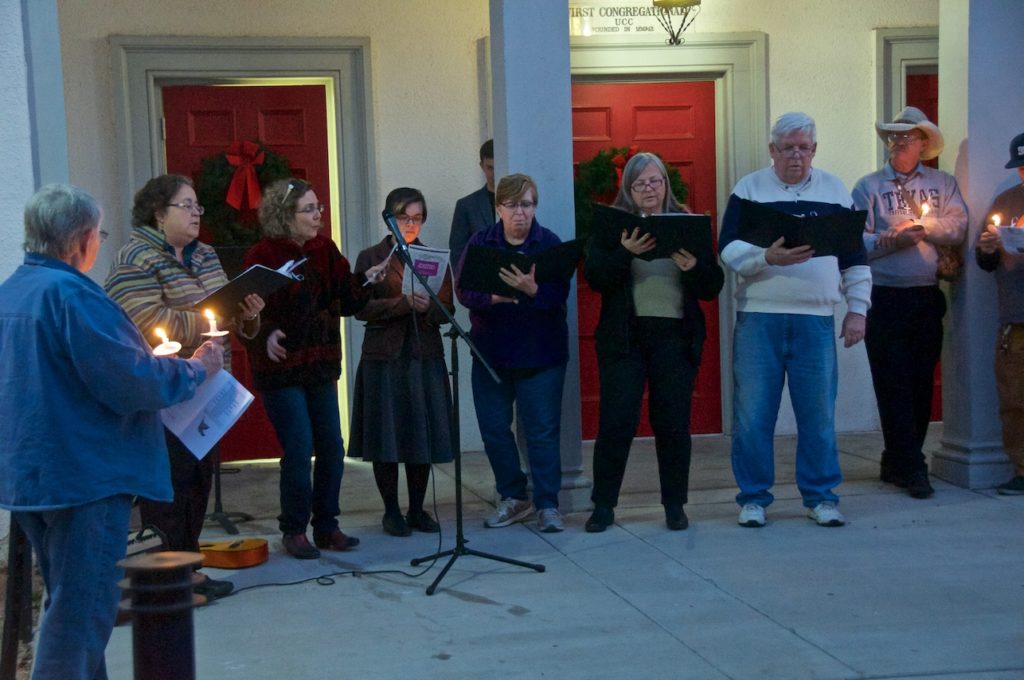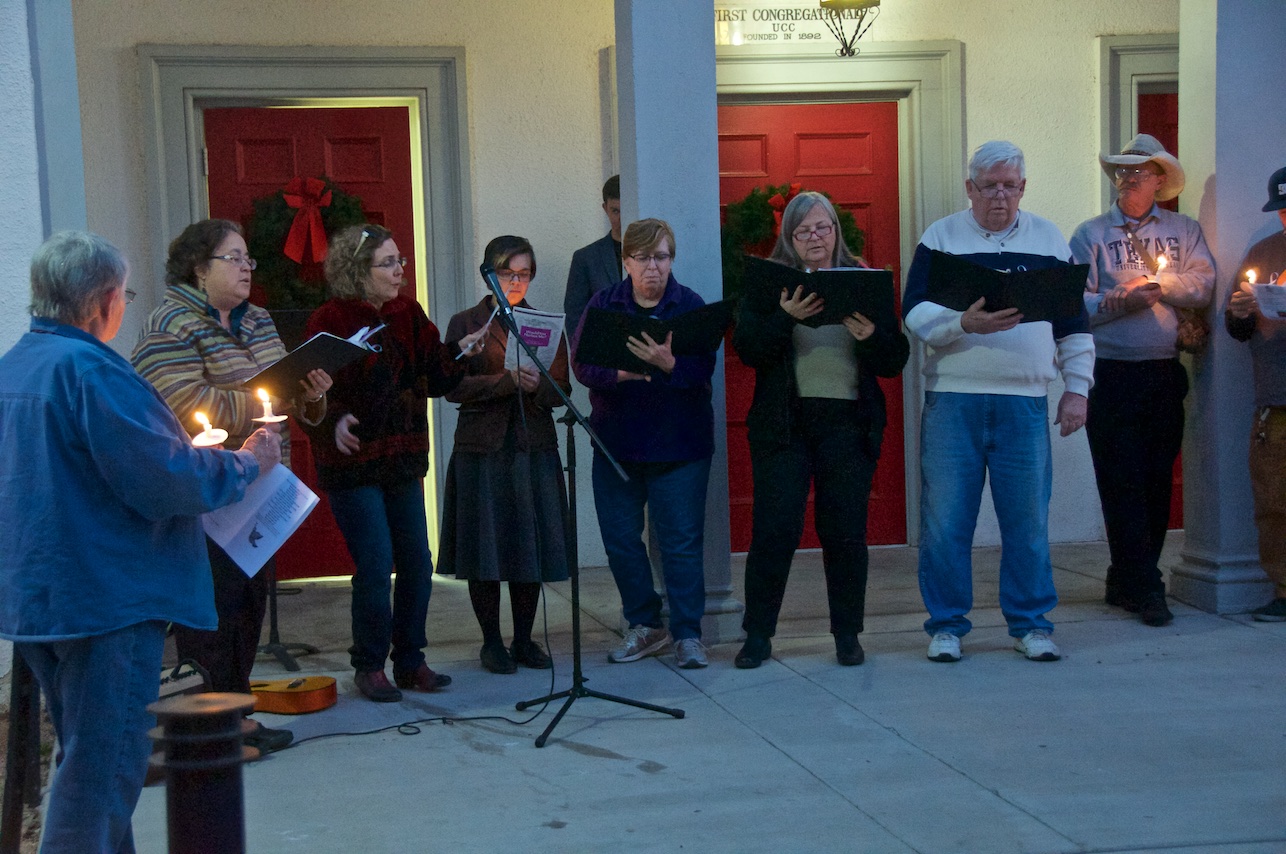 Our Adult Choir has over 40 members and they rehearse on Tuesday evenings in the sanctuary from 7:30 to 9:00 pm and sing for church services about twice a month, as well as some evening special events. They sing mostly 4-part music in a variety of styles, including classical, gospel, world music, folk, jazz, and pop. This choir is conducted by Katie. No auditions are necessary but a love of singing is a must!
The musical offerings during services are more than just performances, but are integral parts of our worship. Music can help set a mood, build a sense of community, enhance a theme, be a sung prayer, facilitate smooth transitions, and communicate emotion in a powerful way that often words do not.
Besides the choirs and worship band, we use the gifts of many different people (mostly volunteer congregation members) through solos and small groups, both instrumental and choral. The various musical offerings allow members to serve the community by developing and using their special gifts. And congregational singing in particular is an important part of our Sunday worship services. There is nothing like the unique power of lifting up the group voice in song, and we have become known over the years as "that singing congregation!"
In the last several years we have intentionally developed Music Ministry programs that help build our internal community bonds and also bring the gift of music to people outside the walls of VUU.
Voices Lifted Singers is a vocal ensemble open to women and girls age 10 and above. They sing in the community, such as at nursing homes and senior centers, at bedside for VUU members who are recovering from surgery or are otherwise unable to attend services, and at bedside for those in hospice care.
Many of our volunteers in Music Ministry have also helped bring music to various Interfaith and Social Justice events in our greater community in the last few years. We are always looking for new ways to make a difference in people's lives through music, and we welcome your ideas!
Question: How does one become involved in Music Ministry at VUU and do I have to be a performer?
The best way is to talk to Katie or someone else involved in Music Ministry. And no, you do not have to be a performer. For some of our special events, such as our annual fall Cabaret, we are looking for people who like to cook, have artistic talents for making fliers or posters or helping with décor, or have other skills such as computer skills. And we are often in need of people to help work on publicity. Volunteering to help with set-up and clean-up are always good ways to have fun and meet other people without making a large, on-going commitment of time.
We look forward to talking to you about ways to become involved in Music Ministry!