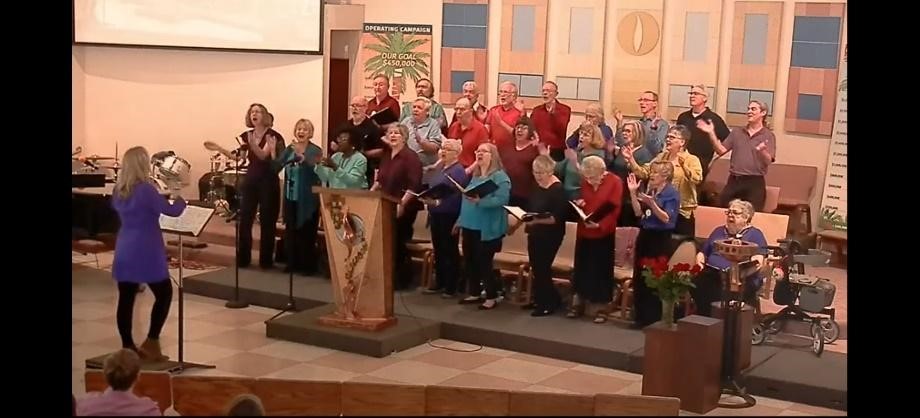 Here at VUU, the musical offerings during our Sunday services are more than just performances but are
integral parts of our worship. Music builds our sense of community, enhances a Sunday theme, offers a
sung prayer or meditation, communicates our emotions and offers us wisdom in a powerful way that
often words do not.
Through our choirs, soloists, worship band and small ensembles, we use the gifts of our own talented
congregation members to enhance our services. These various musical offerings allow members to
serve the community by developing and using their special gifts. We are lucky to have so many talented
souls!
VUU is a community that sings together and has become known over the years as "that singing congregation!" Congregational singing is an important part of our Sunday worship services. Our most beautiful sound is the sound of our many voices united into one.
Due to the pandemic, since singing is known to spread the COVID-19 virus, we safely offer music and opportunities to sing together via musical videos, zoom sing-alongs and as of recently, live instrumental performances. You can check out some of our videos in the performance tab or by visiting our YouTube channel: Valley Unitarian Universalist Congregation. We invite you to sing-along with us!