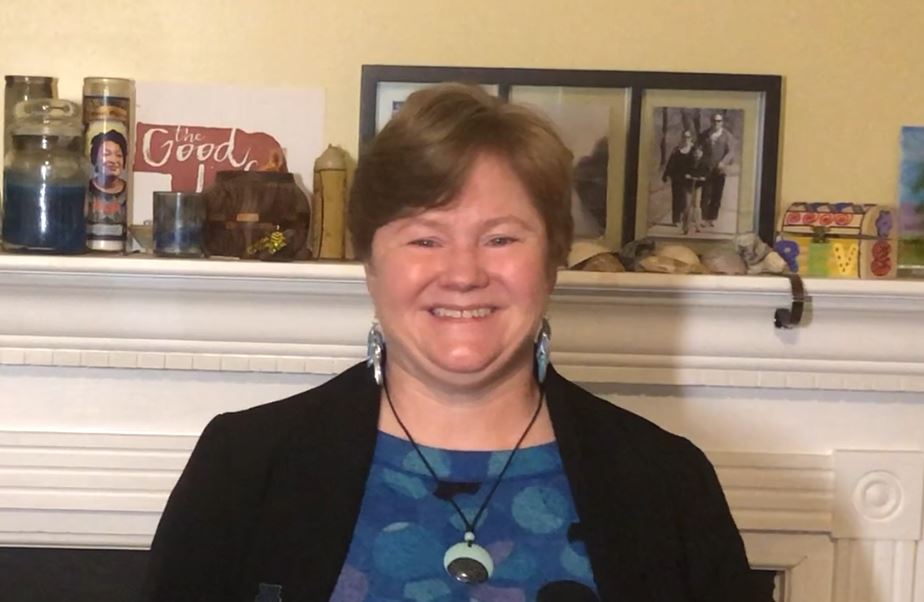 Rev. Sarah Oglesby-Dunegan
Senior Minister
Minister@VUU.org
I moved to Phoenix with my partner, my middle school kid and my mom (also, two cats and a dog.) My oldest daughter lives and goes to college in Missouri. We are all excited to start a new chapter here as we start new jobs, schools, and routines. I love hiking and exploring, riding my new bike, and bookstores. My family loves camping, libraries, movies and travel. We are also deeply committed to building communities that center justice, equity and compassion and seek to restore, repair and replace systems that are oppressive and destructive.
If you'd like to meet with Rev. Sarah, please complete this form: bit.ly/MeetRev
Ministry and Professional Background
I graduated from the Iliff School of Theology in June 2014 after successfully serving a full time internship at Boulder Valley Unitarian Universalist Fellowship in Lafayette, CO. I was granted preliminary fellowship from the UUA Ministerial Fellowship Committee after meeting with them on March 29, 2014 and final Fellowship in February 2018. I recently served as an interim minister for High Street UU Church in Macon, GA. Beginning my second career as a Unitarian Universalist minister, I led a congregation in Topeka, Kansas for six years where I was also involved in community organizing and advocacy that was multi-faith and intersectional (2014-2020) and the UU Fellowship of Laramie for one year (2013-2014) as a contract minister.
Before seminary, I served as an administrator and faculty member in urban community colleges in downtown Dallas and Denver. I also have experience as a community organizer with tenants in HUD housing in Dallas and as a lay leader in small, midsize and large congregations. I have both a Master's Degree in Public Administration and a Master of Divinity and employ strategic planning methods and assessment in ministry. I see these as important tools to guide work and track progress. I am familiar with complex budgets and trying to stretch dollars as well as organizing volunteers, developing programs and coordinating with a larger community.
Becoming a minister has allowed me to bring the stories and experiences of my life as an educator and activist into the sanctuaries I have served in. I preach from personal stories, scripture, events in the world and from resources I've found along the path. I encourage worship associates to share their stories and experiences as well. I try to connect the music we hear and sing together to the themes I explore. I believe worship can move us and change us, and I try to bring a variety of sources, styles, and ideas into the worship services I lead, as I know that I serve humanists, theists, Buddhists, liberal Christians, folks whose traditions may not be their spiritual home anymore, and many who are still discerning their theology.
Who I Am
My professional values come from a foundation of pluralism as a core value, which means exploring our differences (religious, political, cultural, and other identities) in order to build deeper relationships based on respect and true interdependence. During graduate school, I learned from Dr. Vincent Harding, who believed that dialogue and sharing our stories is an integral part of dealing with conflict and building resilient, diverse communities. In many of our organizations and institutions, difference and conflict are an inherent and sometimes hidden part of our work.
I encourage congregations to develop intergenerational and intercultural approaches to worship and congregational life, gathering to develop relationships across generations. This usually means embracing change, experimenting, and taking risks. Helping congregations develop spiritual maturity to make changes that aren't stalled by individual preferences and are instead celebrated for building bridges across difference is a primary goal for me as a minister.My work life has given me many different opportunities to be a collaborative partner in building and sustaining community. I have responded to public crises within the larger community as well as more personal crises within my community. I have led community prayer vigils in response to mass shootings, I have been with families as they watched a loved one die in hospice, and I have helped my own congregation mourn the loss of important leaders. I have helped design and lead community conversations about police violence, testified in legislative hearings, spoken in front of city council meetings, and led press conferences. I officiated the first same sex marriage in Topeka, KS (and many others before and after) and I have led many memorial services. I have developed new and small non-profits, including resource development and fundraising, and I have led board development. In all of these settings, I am and have been committed to serving and creating spaces for lives and relationships to be held with love, compassion and equity.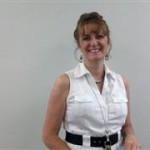 Marci Beaudoin
Director of Faith Formation Ministry
FaithForm@VUU.org
Marci Beaudoin was hired at VUU in 2009. Marci's family traces their Unitarian history back to First Parish Church in Druxbury, Mass. Marci loves making connections with the children at VUU and is passionate about the Our Whole Lives and Coming of Age programs. Marci has a background in education and spent many years volunteering in youth scouting and theater.
Todd Sirrine
Office Administrator
Admin@VUU.org
480-899-4249
Todd Sirrine joined VUU November 2021. Todd has a background in financial and hospitality management. During Covid, Todd was looking to make a career change and VUU was a perfect fit for Todd.
Todd is a 6th generation Arizona native and comes from a large pioneer family. Todd is the oldest of his four siblings so naturally he is a great leader to the VUU family. Todd has a welcoming heart and soul with a splash of spunk!
Todd loves to entertain, attend sporting events, and spend time with family and friends. Most of all, Todd loves to travel, especially tropical beach destinations.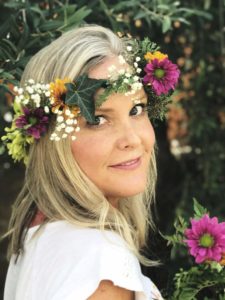 Katie Seiferth
Music Director
MusicDirector@VUU.org
Katie Seiferth joined us as our Acting Music Director in January 2020 and became our official Director of Music Ministries in July 2020, amid the COVID-19 pandemic. She has a passion for leading our congregation in music that inspires, transforms, and aligns with our UU principles. She has a bachelor's degree in Music Education with an emphasis in choral, piano and vocal performance, a master's degree in Adult Education and Training, and is certified in Transformational Life Coaching. She is married to Andrew, who plays guitar and sings in our worship band and together they share three children and two dogs.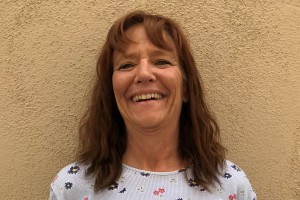 Libby Bean
Tech Supervisor
TechSupervisor@VUU.org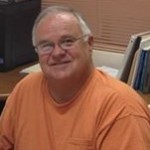 Joe Martin
Maintenance Technician