In the Meantime,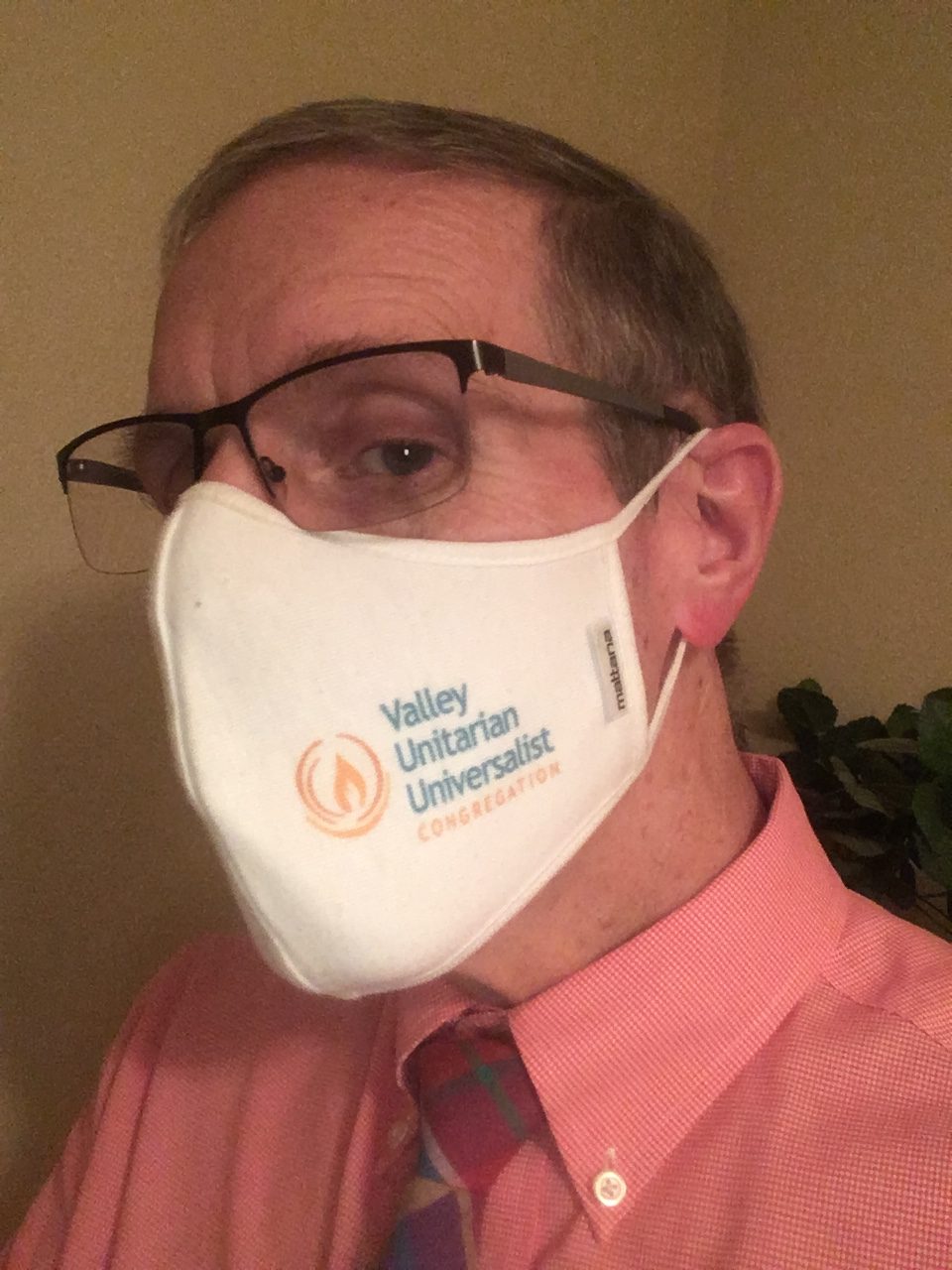 Remember, "Man plans, God laughs." The Delta surge, or spike or whatever it's called, seems to be nearing its peak. But our benchmark of 2 weeks decline has not yet begun. That means September 12 is not going to be when we resume in-person worship and faith formation. Judging by past surges, we are hoping to be in decline by mid September.
How far must we decline before it is reasonably safe to welcome everyone, including those under 12? That's hard to say. There are so many measurements and no one of them is decisive about overall risk. When we first planned to resume in person worship on September 12 it was late June. Maricopa County was registering around 500 cases a day. We hoped for a continued gradual decline, but as of today it is about 3000, similar to February and we all agree it was unwise to resume at that time. If we arbitrarily take 500 a day as the maximum allowable rate, and the 'curve' follows the same pattern it has before, October 17 will be our hoped for resumption date.
By resumption, we mean everything we did before the pandemic, but with the expectation that those attending would wear masks and use the red yellow or green wristbands to tell folks around them how close they are comfortable being. Coffee may not be offered indoors. Come cooler weather we can do that outside, though. It is important to reiterate that even when we resume Sundays as before, it is expected that folks will mask and use the wristbands, as the pandemic will not be over and we do not want to be part of prolonging it ourselves.
Until October we will allow 20-30 people to attend in the sanctuary, by request sent to me, with the expectation that those who come will be immunized, masked, refrain from singing, socially distant and wristbanded.
Let me now share that Lora Gustafson has resigned her position as VUU Congregational Administrator, effective September 2. Lora has helped the congregation through the difficult months of the pandemic and through our transition to an interim minister, and we sincerely appreciate her service and wish her well. If anyone needs immediate help on a matter that Lora might usually handle, contact me. We will begin the search process for a new administrator next week.