Desert Notes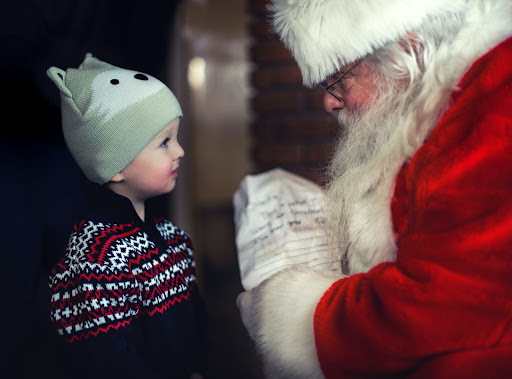 12/1/22
Wow! Check out all the amazing things that are happening at VUU during the holiday season!
Holiday schedule
There are many ways for us to gather this month in joy and in care for one another. Whether you're ready to sing carols, eat holiday foods, celebrate the Christmas story, enjoy secular holiday traditions, or need to be held in love and care, we hope you'll gather with us.  
====================
Order a wreath for Coming of Age fundraiser!
Hand tied wreaths from Maine. Several styles of wreaths are available: choose lights or pinecones or just a ribbon. Centerpieces come with red or white candles. Ship directly to your home – or send the gift of a wreath directly to loved ones on your list. Use this link:
https://www.rockdalewreaths.com/default.asp Then on the upper right of the page click Quick Code, put in: 4368, this will take you to the fundraiser page. Proceeds go to Coming of Age for the Heritage trip to Boston!
====================
Dec 7th Christmas Caroling
December 7th at 7 pm – Christmas Caroling and Desserts
All ages are welcome to join our VUU Voices Choir and go Christmas caroling around the neighborhood. Bring a dessert to share if you can and wear warm clothes. We'll first meet in the Sanctuary for some desserts and then head out for caroling around 7:30. Bring the whole family, bring friends or just yourself and come have a fun time with us, sharing joy, music and Christmas spirit to the surrounding neighborhood! Please contact Katie Seiferth for any questions at MusicDirector@vuu.org.
====================
Dec 15 – Longest Night Service 7:00 p.m.
Designed and led by Lauree Perry, Rebecca Riggs, Mary Rothschild and Lynn DeMuth. This is a service especially for those of us who are not feeling particularly merry and bright during these holidays. Despite all the decorations, the cards, the music playing in the shops, the concerts and parties, maybe you don't really feel very much like celebrating. We hope that you'll find this a safe place to be transparent with yourself and with whatever you hold to be divine, a place for you to be real with your struggles and your questions. Those of us feeling a little blue at this time of year can feel edged out and forgotten as everyone else seems caught up in the mad frenzy of their own preparations and celebrations. We hope you'll find comfort and hope in knowing that you are not alone.
====================
Christmas Pageant Sunday, December 18th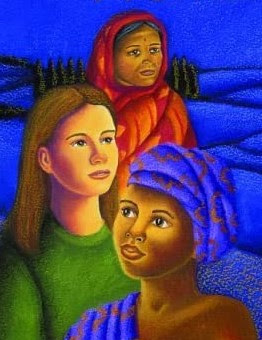 Children and youth in the Faith Formation ministry present Three Wise Women, a Christmas pageant, based on the book by Mary Hoffman. 

One evening long ago, three women in three different lands and cultures are struck by the light of a bright new rising star and feel compelled to follow it. The three wise women reach Bethlehem not bearing extravagant material gifts like those of their male counterparts, but gifts from the heart: freshly baked bread, a story, a kiss. Gifts that will inspire Jesus throughout his life. Join us for a non-traditional telling of the nativity story that reminds us of the differences women make in our world.

Stay for a cookie "coffee hour" after the pageant. Please bring cookies to share as you are able. (listing ingredients is a great idea!)
====================
Christmas Eve:
After feedback from a number of families and other adults about your preferences for times and activities at Christmas, we are planning two services on Christmas Eve to meet very different needs.

Dec 24 at 3:00pm. "Stories, Songs and Santa!"
Hosted by the Seiferth Family (Katie, Andrew, Lucy, Stone and Gavin) and the Oglesby-Dunegans (Rev. Sarah, John Dunegan, Sol and Ally). An intergenerational early service oriented toward families with younger children who have earlier bedtimes, shorter attention spans, and whose theology is one of cookies, Santa and stories about Santa, and fun songs. Wear your "holiday funware"–holiday pajamas or special outfits. Bring some cookies to share (sign up here). We'll have Santa and a beautiful spot to take a family photo (with or without Santa!) after the service. (RSVP for photo) We'll also have a cache of stuffed animals for your child to choose a lovey to take home. (Do you want to donate a stuffed animal?)
Dec 24 at 7:00pm "Christmas Again"
Led by Rev. Sarah, Chalice Ringers and an ensemble of singers, directed by Beth Wyman. A service oriented around adults and older children celebrating the beauty and magic of this season through classic music and messages that remind us of the connections between liberal Christianity and Unitarian Universalism through the traditional Christmas story. Of course, we also share a theology of pretty lights, cookies, and hot drinks (coffee/hot chocolate). Want to help with luminarias?
*We will be preparing our campus for renovations after the last Christmas Eve service, beginning with moving some items to the Education building. Help is appreciated!
====================
Dec 25-Jan 1: Campus closed except for renovation preparations. We will not have services on Dec 25 and January 1. Our office will be closed on the days in between. Your staff has had a very intense year and we need the downtime to take care of ourselves, connect with family, and rest. Some work will begin in the sanctuary building to prepare for the building renovation.