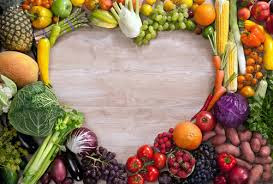 FLP Meetings Are Back!
We have all missed our Friday morning meetings to discuss topics related to plant-based diets. The Food
for Life and Planet Committee (FLP) will begin meeting again two times a month beginning April 22. All
are welcome no matter where you are on the food spectrum—vegans, reducetarian, pescatarian,
carnivore—if you want to explore how to incorporate more plants in your diet, please join us for lively
discussions!
During our first meeting, we'll explore the Unitarian Universalist 7 th Principle and how other faiths
approach our responsibility to Mother Earth through eating practices.
First Meeting Date:     Friday, April 22
Time:                            10am
Click here for ZOOM LINK 
In preparation for the meeting, please review the following:
Video:  FAITH IN FOOD: Adopting Earth-Friendly Practices in Religious Communities.  
This engaging video features individuals (including a UU) discussing how their faith supports animals and
kind eating practices. Amanda Lindner, VUU's speaker on 4/3, is one of the panelists.
Website:  UU Animal Ministry
Nothing from May 31, 2023 to July 11, 2023.