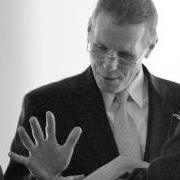 Rev. Dr. Fred Wooden
Senior Minister (Interim)
[email protected]
The Rev. Dr. W. Frederick (Fred) Wooden joins us after serving five congregations over 40 years of clergy service from small and rural to large and urban, and has preached in 100 more.  He is a fourth generation UU, and lives with his spouse Wendy in Grand Rapids MI.  They have two grown sons.
Fred has published in several periodicals including UU World and a half dozen newspapers, composed music for the 1993 "Gray" UU Hymnbook, been a radio host, served the UUA in two elected offices, and ran for Congress in 2018. Fred is an activist for racial justice, the LGBTQ+ community, and interfaith engagement, organizing the largest interfaith observance in Brooklyn after 9/11.
He is also a pilgrim walker who has hiked along the Camino de Santiago, from Winchester to Canterbury, followed the Inca Trail to Machu Picchu, traversed the Kumano Kodo in Japan, and has hopes of traveling the Via Francigena.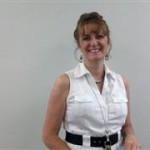 Marci Beaudoin
Director of Faith Formation Ministry
[email protected]
Marci Beaudoin was hired at VUU in 2009. Marci's family traces their Unitarian history back to First Parish Church in Druxbury, Mass. Marci loves making connections with the children at VUU and is passionate about the Our Whole Lives and Coming of Age programs. Marci has a background in education and spent many years volunteering in youth scouting and theater.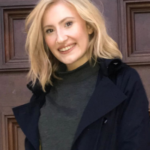 Hayley Wynne
Faith Formation Assistant
[email protected]
Hayley Wynne started working for Valley Unitarian Universalist in November of 2018. She attended Valley Unitarian Universalist as a child, and her compassion for working with children and partaking in social action has continued in her position as faith formation assistant. Hayley is a recent graduate with her bachelors degree in social work and is continuing her education by pursuing her masters in social work as well.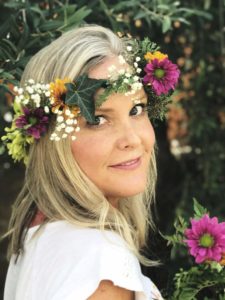 Katie Seiferth joined us as our Acting Music Director in January 2020 and became our official Director of Music Ministries in July 2020, amid the COVID-19 pandemic. She has a passion for leading our congregation in music that inspires, transforms, and aligns with our UU principles. She has a bachelor's degree in Music Education with an emphasis in choral, piano and vocal performance, a master's degree in Adult Education and Training, and is certified in Transformational Life Coaching. She is married to Andrew, who plays guitar and sings in our worship band and together they share three children and two dogs.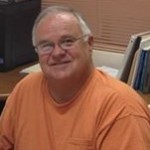 Joe Martin
Maintenance Technician