The mission of VUUJAZ is to promote social justice work at VUU by helping the many diverse social justice groups and projects communicate with one another, share stories and good ideas, recruit new persons to specific social justice initiatives, and respond quickly when new advocacy opportunities or needs arise.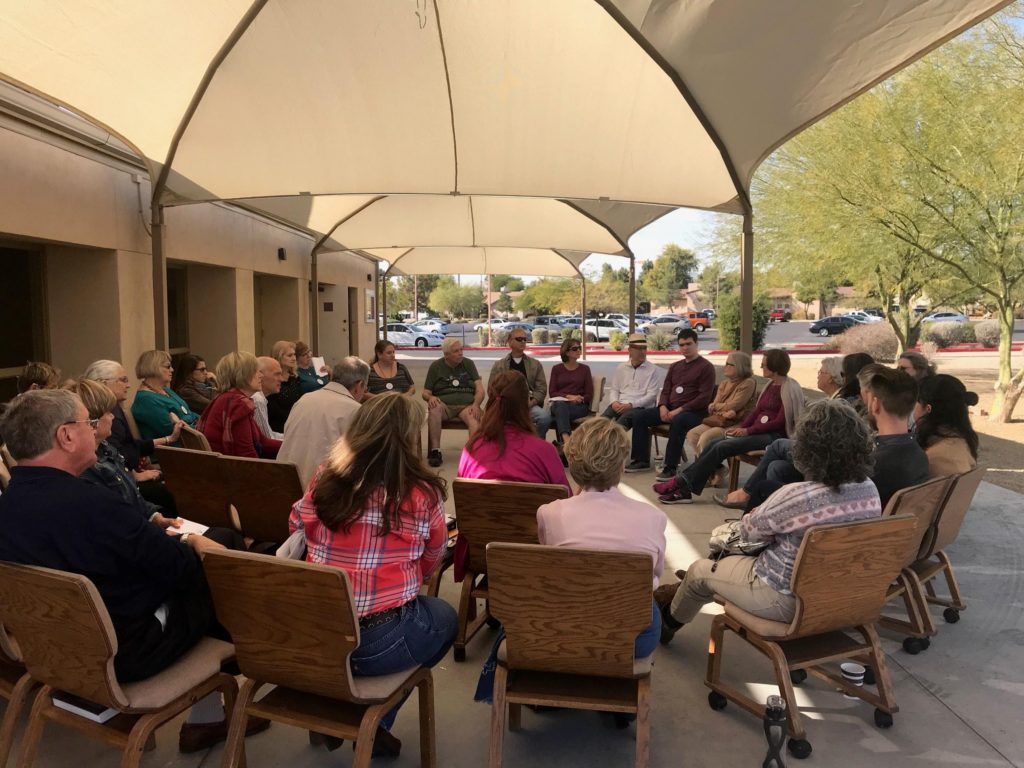 VUUJAZ is open to all members and friends.  We meet monthly on the patio (or on zoom).  The group is facilitated by Anne L. Schneider, PhD.  She also publishes the Arizona Legislative Alert – a weekly (more or less) newsletter that tracks legislation in the Arizona Legislature to identify bills with positive and negative impacts on social justice.  The newsletter has about 1400 subscribers, about half are UUs from around the state.  VUUJAZ advocacy work is aimed broadly at public policy that is needed or that needs to be prevented!  Contact person is anne.schneider@asu.edu. 
The "wrap-up" Legislative Alert for 2021 is found on this google drive: here.  And the one explaining the citizen initiatives/referenda currently being circulated can be found here.