In the Meantime,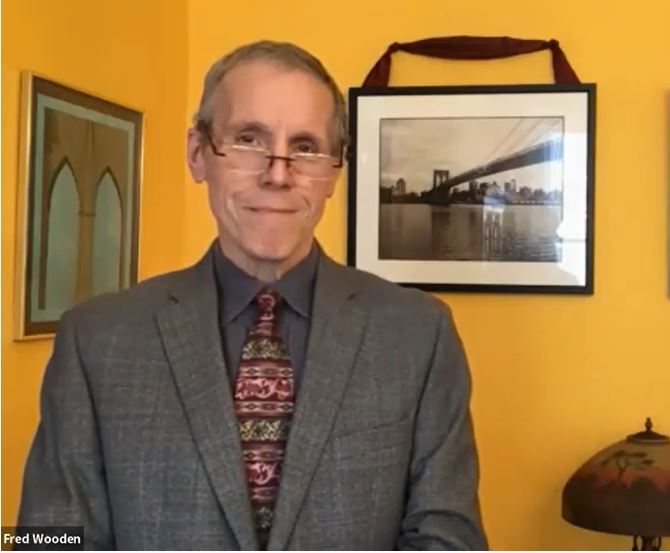 January 26, 2021 – From AZ
It finally happened. I got overwhelmed. Throughout all the drama and turmoil of the last two years, my equanimity was pretty solid. There were tough days, of course, but I never felt 'underwater.'
That was then. This is now. Managing all the pieces became officially too much this week, indicated by my old nemesis insomnia. Back in 1971 on the way to college I was struck with a major case and it so affected me that I have been sleep sensitive ever since. Mind, it got better over the years but never entirely gone. When it comes back I know something in my mind is struggling.
We all have something in our physical self that is a barometer or thermometer to our psychic selves. With me it is sleep, but others deal with digestive issues, others with headaches, and more. Yet we rarely see it in others because admitting these things is hard. Not being able to sleep, in my case, feels like a moral or mental flaw, and who wants to admit that?
We hear a lot about ending the stigma of mental illness. Great, but let's start by admitting that all of us are less than perfect in the mental health department. It's a lot harder to end the stigma we see in others when we are afraid of being stigmatized ourselves.
That's why I am talking about mine. The core of 'spiritual leadership' for me means taking the risk of being fully human before the people you lead. Own your feelings, admit your weaknesses, confess your sins, show your fears. When leaders do that, others follow, and far from hobbling a minister it is liberating – liberating to the minister and liberating for people they lead, by helping them find the courage to be their whole selves 'in front of God and everybody,' as the saying goes.
In February I will speak on four topics that together are "Secrets Your Minister Never Told You." They will be about the emotional and personal aspects of clergy work that rarely get seen but are always there. I believe you would not only benefit by knowing these things, but would be better equipped to form a deep relationship with your next minister. And what could be a better legacy for an interim than making a deep and genuine ministry possible?
See you in church!
FW