Desert Notes August 17, 2023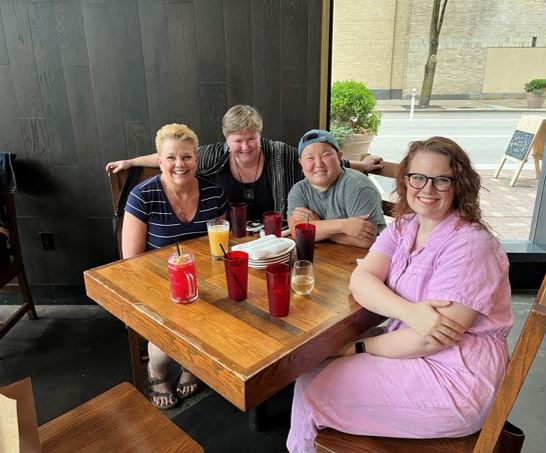 The VUU Staff met this week to go over the year ahead of us, planning our calendar of activities. We will also be reviewing the previous year. We'd love to hear from committees about your plans for the year so we can make sure our planning is collaborative and supportive and avoid accidental overlaps in planning. Send us an email with the dates and activities you have planned or hope to plan! Even if your plans don't require physical space at VUU, we'd like to have a master calendar that shows us what's happening in our community. Also, please look at the calendar and notice when other things are scheduled, and also if there are activities on the calendar that are no longer relevant.
We had a great presentation about VIP last weekend, and our OWL class (lifespan sexuality) for 8th and 9th graders began with 17 participants! Parents (I am one of them!) are also finding time to connect and share while their kids are in the class. This next weekend we have more OWL programming beginning. As a parent and as a minister, I am grateful for the multigenerational community at VUU.
Recently I met with Trinity Donovan, CEO of AZCEND, to learn more about their work. As you may know, AZCEND runs the I-HELP affiliate work here in Chandler which provides temporary shelter for folks in need of housing. They have many other programs that address the needs of individuals and families in our community. As a result, I applied to serve on their board and was accepted. I am currently the only faith leader that will be serving on their board and I hope to bring deeper connections and partnerships to our shared work in this community. I will be attending an orientation and my first board meeting this month.
We have important partnerships in this community that engage us in direct service, volunteering, advocacy, and organizing. Deepening my connection to these partnerships and inviting more of you into vital roles with them is one of the ways we live our values and broaden our organizational capacity. I look forward to sharing with you as I learn more about our community, our shared challenges, and the opportunities we have to learn, grow and serve together.
Rev. Sarah