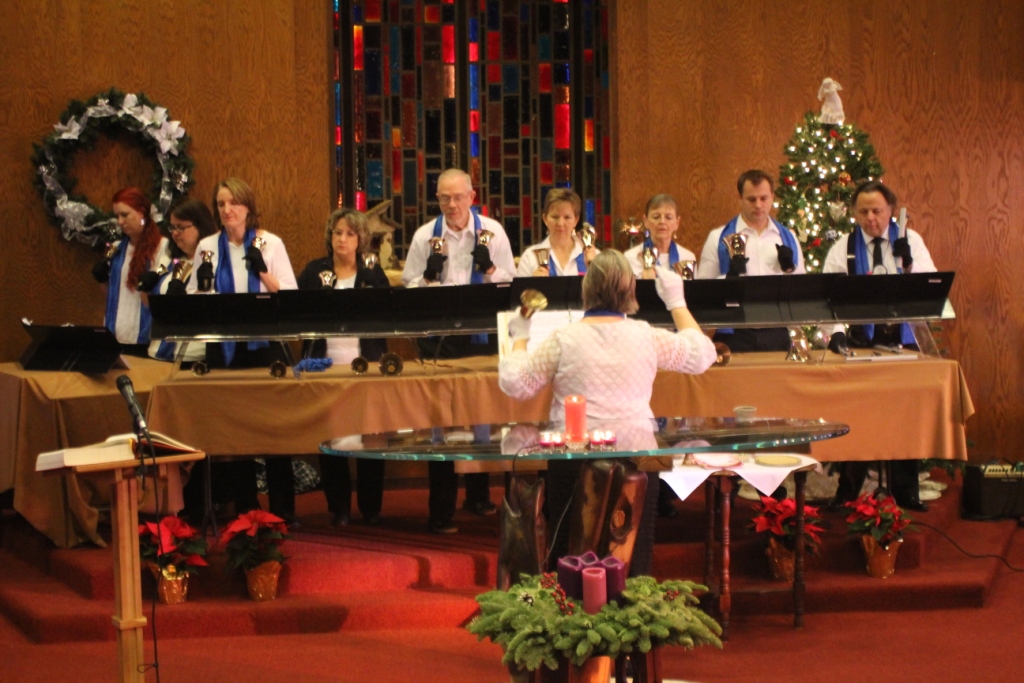 The Chalice Ringers, VUU's bell choir, has been in existence off and on since the late 1990s. In 2015, the group began rehearsing and performing on a regular basis under the direction of Joan Bundy. Joan is a third-generation bell choir director. She began playing bells as a teenager at First United Methodist Church of Audubon, Iowa, under the able direction of her maternal grandmother Mary Ellen Quandt (a group later led by her mother, Alice May). In addition to directing the Chalice Ringers she has directed a bell choir at the United Methodist Church of Casa Grande and also played in a Central Arizona Community College bell choir.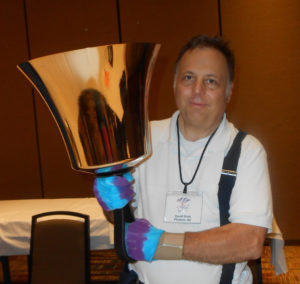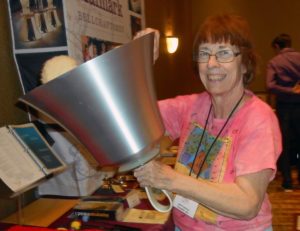 Joan likes to say that if bell choir isn't an Olympic team sport, it should be! The Chalice Ringers dedication to bringing beautiful, uplifting music to our worship services and other churches around the valley, is deeply appreciated and valued. They even found a way to create music virtually during the COVID-19 pandemic.
Currently, since ringing bells does not require singing, a known super spreader of COVID-19, rehearsals and performances have resumed in-person. 
Rehearsals are Wednesdays, 5:30-7 PM, in our sanctuary. Everyone is encouraged to be vaccinated and must wear a mask. Bells will be provided for, and you do not have to read music to join nor have any experience in ringing bells. Although, an ability to read music rhythms is helpful and a love for music is a must! We perform for Sunday services and for events around the valley.

If you have any questions or would like to join, please contact Joan at Joan@joanbundylaw.com.